Mini Flexible Tags
It has high retention,a wide range of printing options and is generally used with a mini female tag.The mini flexible tag is ideally suited for sheep and goats,and can also be used in cattle.It adopts non-toxic,no smell,no-irritating plastic TPU.
Installing on livestock's ear by applicator, mini flexible tags help monitor livestock's feeding, location, health situation conveniently.

Product Information:
Frequency:125KHz,13.56MHz,860~868MHz,902~928MHz;

Protocol:ISO15693/14443/10536,ISO18000-6C

Chips:TK4100/TEMIC/Mifare/I-CODE SLI, EM4305/Hitag

Storage: 1KByte/ 1K bit 96bit/512Bit

Read/Write distance: 5cm(LF,HF), 3~6m(UHF)


Material:Eco-friendly imported TPU

Product Dimension:52*18mm(±0.2mm)(Customizable)

Color:Yellow(Customizable)

Working Temperature:-30~65

℃

Craft:Laser number/barcode printing

Certifications:CE,RoHs;
Product Feature:
Waterproof, Sun-proof;

Encapsulated by Polymer TPU material, anti-allergic, anti-freeze, and anti-heat,non-toxic and does not affect raising the animals;

Ear plate and cooper ear tag clamp used together, easy to install, and difficult to shed;

Copper head stud earrings, not easy to be loosen, no corrosion, never rust;

Supplied blank or with high quality laser marking;
Application:
RFID livestock tags using the unique numbered RFID tag to identify the livestock. It provides a very efficient method of identifying animals and collecting data quickly. The each unique RFID tag can be linked to the database. All the animal's specific information such as date of birth, inoculations, breeding specifics such as blood relation etc.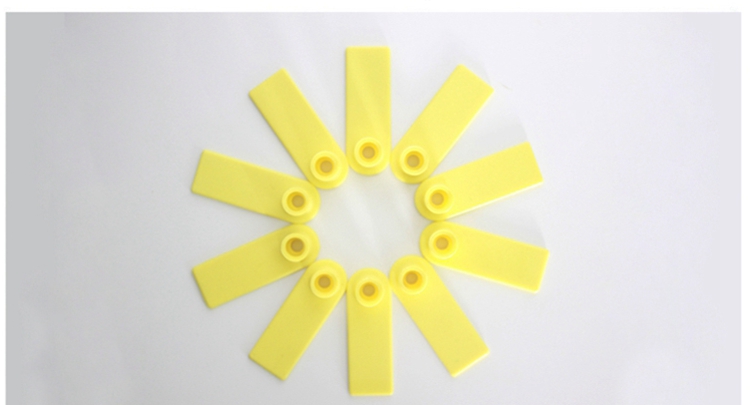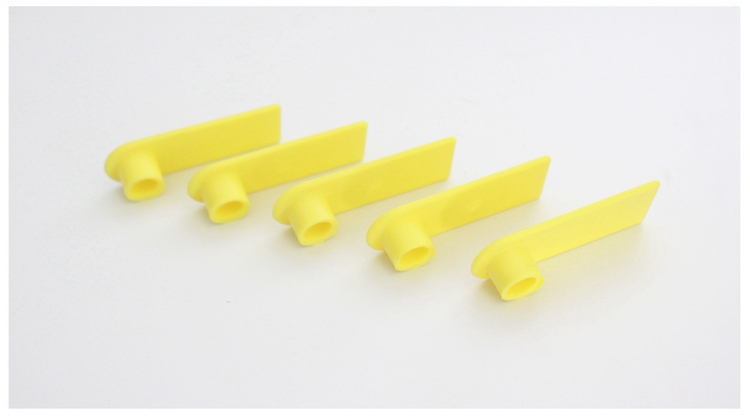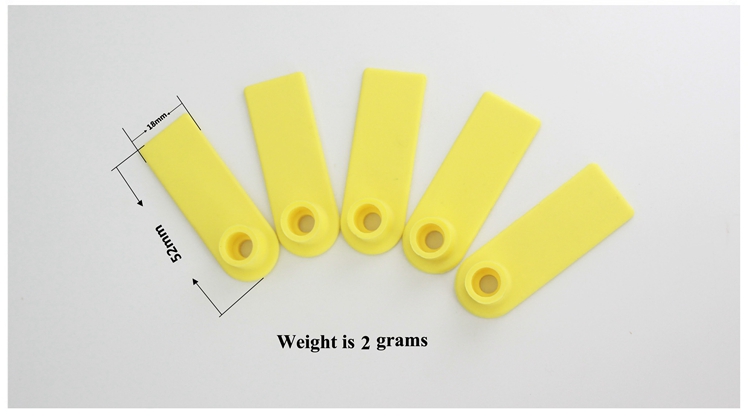 There are numerous types of RFID Tags, each designed for a specific application. Here we will attempt to categorize them and provide a lay explanation of their functions. If you are looking for a specific RFID Tag and it is not on our website, we are sorry. However this does not mean that we can not help you. Please contact us via email or phone to discuss your business needs and we promise we can help you.